tyres
Tyre supply and fitting
From a Smart car to a supercar, from a wheelbarrow to a tractor we can supply and fit tyres for your every requirement and with two tyre deliveries a day we can usually supply any size within a few hours.
Puncture repairs
If you have a tyre losing pressure we can repair punctures up to a 1/4 inch in diameter.  With alloy wheels quite often the rim gets corroded where the tyre bead seals, we can also clean and re-seal the tyre bead.
Wheel balancing
With our computer controlled wheel balancing machine we can make sure there are no shake, rattle or rolls from your new tyres.
Old tyre disposal
All used tyres are collected and recycled by Black Ram recycling, unfortunately we have to make a small environmental charge for the disposal of used tyres.
If you would like to make an appointment to bring in your car or van in for a new set of tyres or a puncture repair please call us at 01278 785214 and we will be happy to help, or if you prefer e-mail motcentre@superstitiongold.com We aim to answer emails within 4 hours.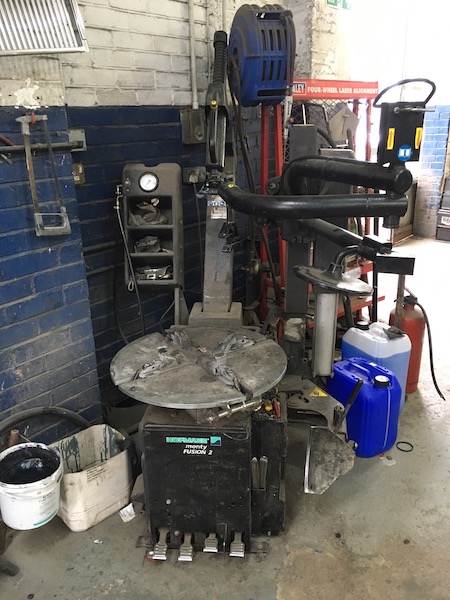 Book an MOT
Contact us to arrange your vehicles MOT