air conditioning pricing
R134a refrigerant
All cars manufactured between 1994 and 2014 will use R134a refrigerant, some cars manufactured before 1994 that have been converted and some cars after 2014 will also use R134a
Re-gas/service
Up to 500 grams of refrigerant ————– £50
Over 500 grams or refrigerant ————— £50 + £3 per 100 grams (or part of)
As a guide your average small car uses 400 – 500 grams of refrigerant, mid sized car 500 – 650 grams and larger cars or 4x4s up to 1000 grams
R1234yf refrigerant
Some cars manufactured  2014 – 2018 and most cars manufactured after 2018.
Re-gas/service
All vehicles ————- £50 + £8 per 100 grams (or part of) refrigerant used
Other charges
Diagnostic charge on all vehicles that cannot be re-gased ——– £40
Air conditioning repairs on all vehicles carried out at £50 per hour + parts and refrigerant used.
If you would like to make an appointment to bring in your car or van in for air conditioning service please call us at 01278 785214 and we will be happy to help, or if you prefer e-mail motcentre@superstitiongold.com We aim to answer emails within 4 hours.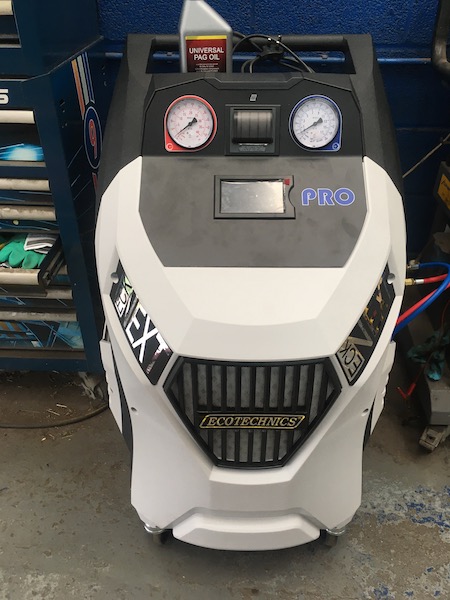 R744 (Carbon Dioxide) refrigerant
Some Audi, Volkswagen and Mercedes vehicles use R744 as a refrigerant unfortunately at this time we are unable to service the air conditioning on R744 equipped vehicles.
Book an MOT
Contact us to arrange your vehicles MOT